Keep your friends close, and your makeup brushes closer! These precision tools are nothing short of magical – transforming you into a true artist and creating gorgeous works of art. There are countless types of makeup brushes, with each targeted towards a certain area of the face, so it's crucial to get the right shape, size, and texture to ensure your makeup comes out looking flawless!
Of course, not all makeup brushes are created equal. There are certain brushes you NEED in your beauty collection, as they're extremely versatile, easy to use, and just downright gorgeous. Read on for the most essential makeup brushes to create breathtaking looks, and why you need them ASAP!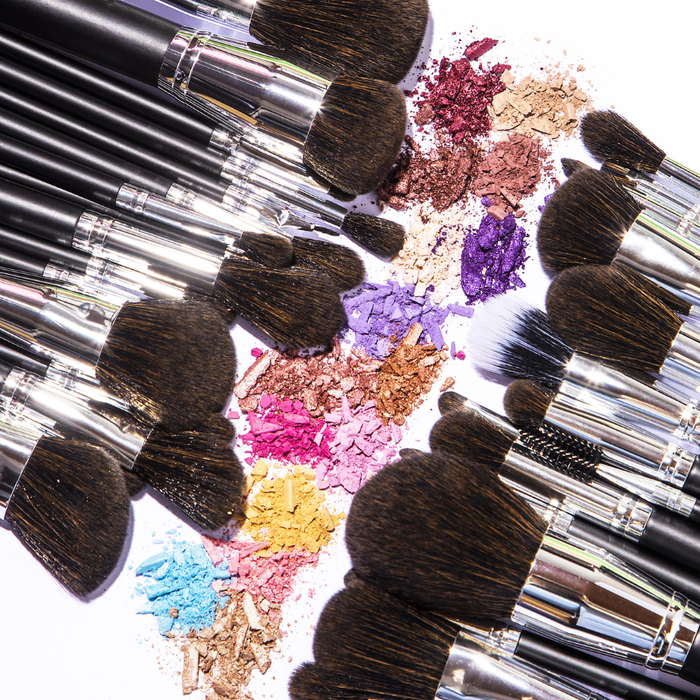 1. KABUKI BRUSH
The most versatile makeup brush there is! Use it to apply body tanner and shimmer, or face powder, bronzer, and blush! The flat top and voluminous bristles evenly spread product across your face without looking too cakey, and also work for blending out larger areas.
Our vegan Rounded Kabuki Brush effortlessly applies product for your most gorgeous glam.
2. FLUFFY BLENDING BRUSH
This makeup brush is your go-to for your most gorgeous eyeshadow looks. It blends seamlessly into the crease, smooths lid color and softens lines for enchanting results!
You can also multitask! A small blending brush – like our Fluffy Blending Brush – can also be used to blend out nose contour lines, apply highlighter above brow bone, and target other small areas of the face.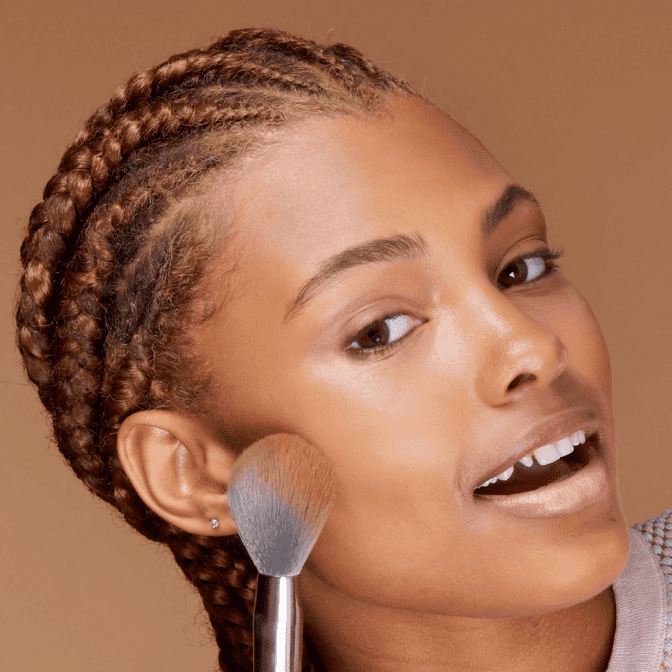 3. ROUNDED FACE BRUSH
The face brush that does it all: our Rounded Powder Brush is the ultimate multi-tasker. A rounded fluffy brush matches and curves to your face shape to seamlessly apply contour, highlighter, blush and more. It's especially useful when combined with a fine bronzer or contour kit, like our Belgian Waffle or Shade & Define palettes! Grab the vegan Rounded Powder Brush to apply your fave face products for ultimate radiance!
4. BENT LINER BRUSH
This must-have makeup brush proves that great things come in small packages! The short, slanted bristles allow for extreme precision and control when applying shadow, cream, gel, or liquid liner. Hold at an angle and get the perfect wing in just a few quick strokes!
5. BEAUTY SPONGE
Your blending bestie! One of the greatest tricks in the makeup game is mastering the art of blending, and this precision tool does it ALL. Blend out your concealer, foundation, cream contour and so much more for a radiant, refreshed look you won't want to miss out on. Pick up our Studio Pro Perfecting Sponge now!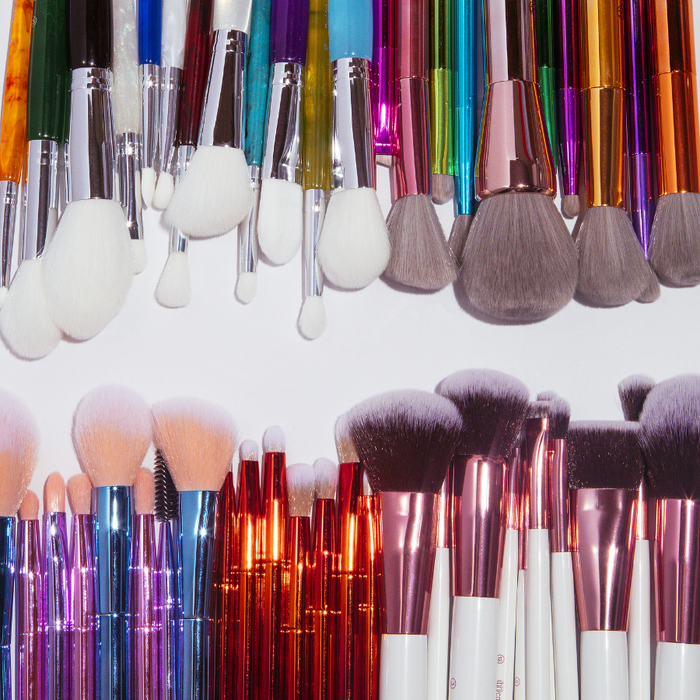 MAKEUP BRUSHES YOU'LL LOVE
A good set of makeup brushes is the key to your most fresh, fierce, and flawless looks! Did we miss any? Let us know! Connect with us on Facebook, Instagram, and Twitter to share your favorite makeup brushes that you use on the daily. Don't forget to tag us @bhcosmetics and use #bhcosmetics so we can see your tips!